Since Renee Zellweger cut her hair at the beginning of this year I have noticed that her style on the red carpet has been the same.
There is the saying
"If it ain't broke don't fix it"
, this is true to Liz Hurley and her white jeans, Jennifer Hudson and her empire-waisted dresses, Vanessa Hudgens and her maxi dress and now it appears Renee Zellweger can not grace the red carpet without going
strapless
.
Here is the evidence.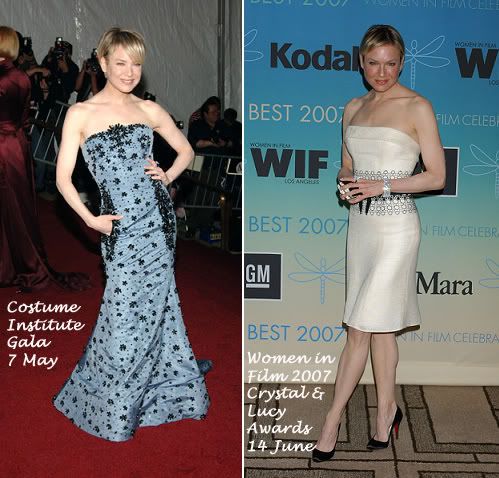 Source
&
Source